Check out this amazing article about Cantor Bruce and the late Clarence Clemons.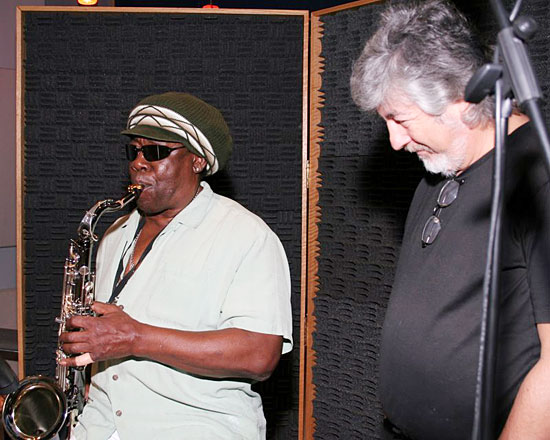 FREE DOWNLOAD: CLARENCE recording Sax tracks for CantorB's: "HEALING PRAYER"
Bruce Benson, a nationally known cantor and major fan of all things Springsteen-related, underwent emergency heart surgery in 2000. The experience inspired him to write and record the song "The Healing Prayer," which since has been embraced by various synagogues and churches whenever members of the congregation face periods of pain and suffering.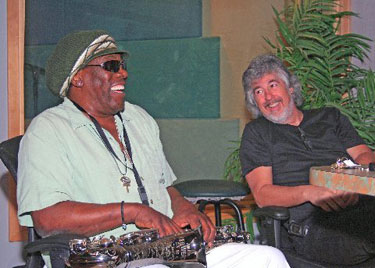 Benson re-recorded the song in 2007 while serving at a Florida synagogue. Clarence Clemons, facing his own bouts with pain and surgery at that time, heard an early mix of that re-recording through a mutual friend and immediately expressed great interest in adding his saxophone to the track. In short order, Clemons was invited by Benson to contribute to the recording. Coincidentally, Benson called into last Friday's edition of E Street Radio's Live From the E Street Nation with Dave Marsh to discuss his 2007 recording session with Clemons. According to Benson, Clarence "spent about an hour and a half getting this thing down just right in spite of the fact that everybody in the studio knew he was in pain." The result is a beautiful recording that highlights the sweet, soothing side of the Big Man's sax, providing some sorely needed comfort, calmness, and hope to anyone who needs it for any reason, regardless of her or his personal beliefs.
"The Healing Prayer" featuring Clarence Clemons was released on Bruce Benson's CD The Rock Service, a collection of original compositions and new melodies set to traditional Jewish prayers. In light of this past week's news regarding Clarence, Benson now is offering "The Healing Prayer" as a FREE mp3 on our Downloads page to add to the many prayers and wishes for Clarence and his family. In lieu of receiving any money for the download, Bruce simply requests that each downloader make whatever donation he or she can to WhyHunger. Under the "Type of Donation" section, donors are asked to complete the section to read, "In Honor of Clarence Clemons and The Healing Prayer."
- June 17, 2011 - Shawn Poole reporting - images courtesy of Liz Denmark Photography
Reprinted with permission from www.backstreets.com